#PROJECTBOOKWORM ONLINE BOOKCLUB
PHOTOS BY DALE ALGO
"Let's treat books with the same acknowledgment we do with clothing and sneakers."- Noel Bronson.
When I meet with friends or other creative self-starters, I always manage to ask "what books are you reading?" I have this enjoyment, knowing what others are reading, it makes for a great conversation, also gives me an excuse to go out and purchase new books.
Reading, just as journaling can be very therapeutic for the mind of a creative. I personally walk with two books, one for reading and the other for writing; when we get into a book, whether its fiction or non-fiction, we collect information that eventually helps us in the future. Reading can get quite lonely, we isolate ourselves from others; we carry the experience of the book within us, but whom can we tell? Who will understand?
For #projectbookworm the online book club we want to create an experience that mixes our love for fashion and books in one. Giving you, our readers the ability to share your perspective on the books we've picked along with books you would like us to read.
We're honored to collaborate with Noel Bronson on this project as he shares his top picks that he's currently reading. Noel has an impeccable collection of books and is also a creative self-starter, designing for his own brand PUER NYC, and others.
A majority of books I read are written by key people in an industry I work or admire. Shoe Dog was a great read cause it's told in the first person by Phill Knight and the trials and tribulations it took to build Nike.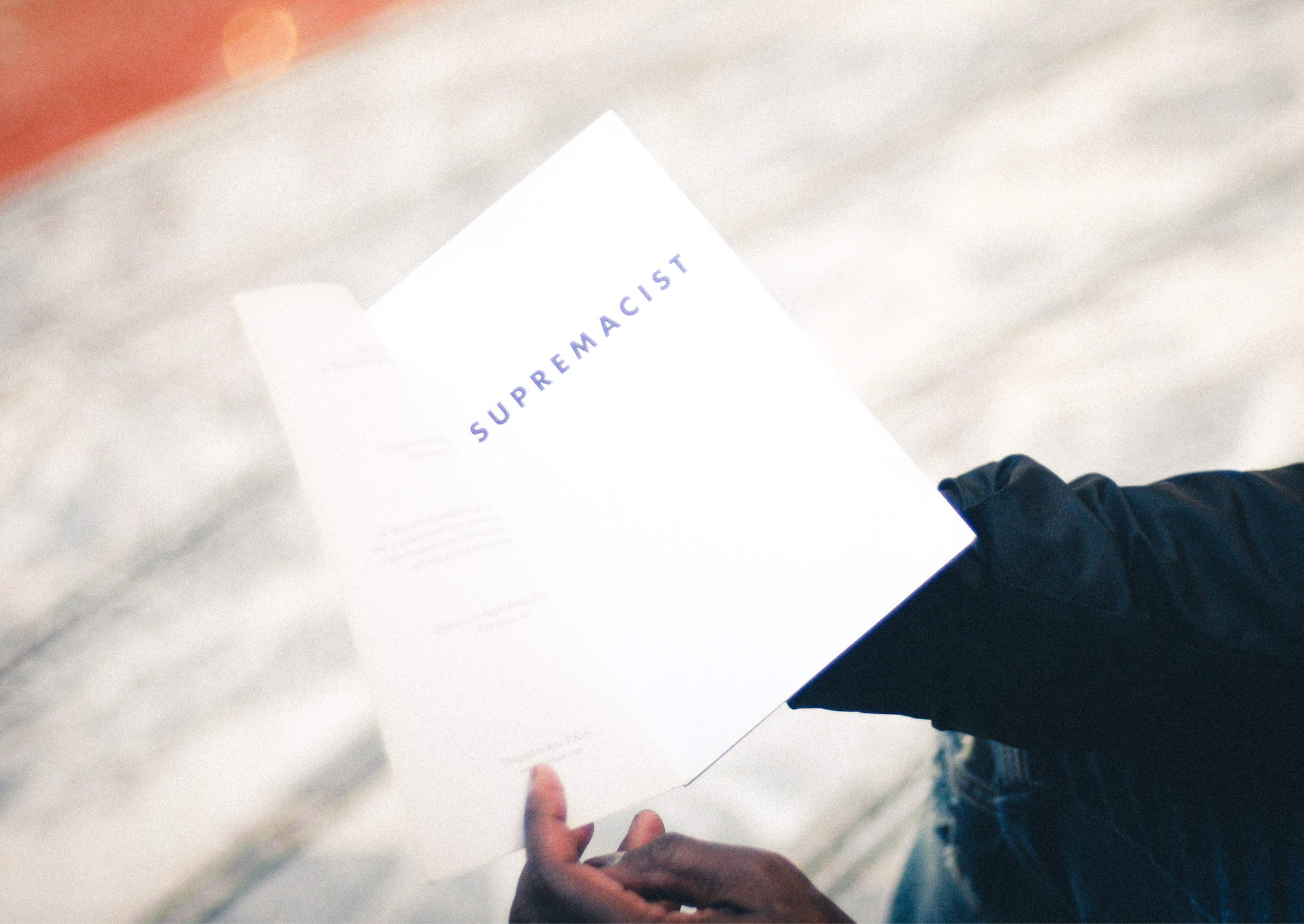 Supremacist By David Shapiro
This generation's "A Catcher In The Rye". Without giving too much away it's a story of the addiction of consumerism, alienation, and mental health of today's youth wrapped in a story about two 20 something year old's quest to visit every supreme store in the world.

I recommend this book to anyone who is looking to read a greatly written novel that uses streetwear as a literary device.
Personal Effects- Hiroshi Fujiwara
Hiroshi is one of the godfather's of this streetwear culture. Personal Effects is a collection of his favorite things and why. Within the book, he speaks about the Hermes HAC bag, Maldon Sea Salt, Diamond Rubber Bands and more.
Fahrenheit 451- Ray Bradbury
100x better than the movie adaptation starring Micheal B Jordan. This fictional read tells the story of the government-controlled "Firemen" as they find and destroy all literature to refrain people from free thinking. Reading this in my early teens sparked the match on how important reading books are. It's a big chance I wouldn't have amassed my book collection if I never read this.
Although I read less and less of them these days I am a huge science fiction fan. Being brought away to a fantasy world by the words of a good fiction book works wonders on your creativity in my experience. At first, Sand seems like the average post-apocalyptic race against time novel. But it is much deeper with amazing characters and a fresh twist on the narrative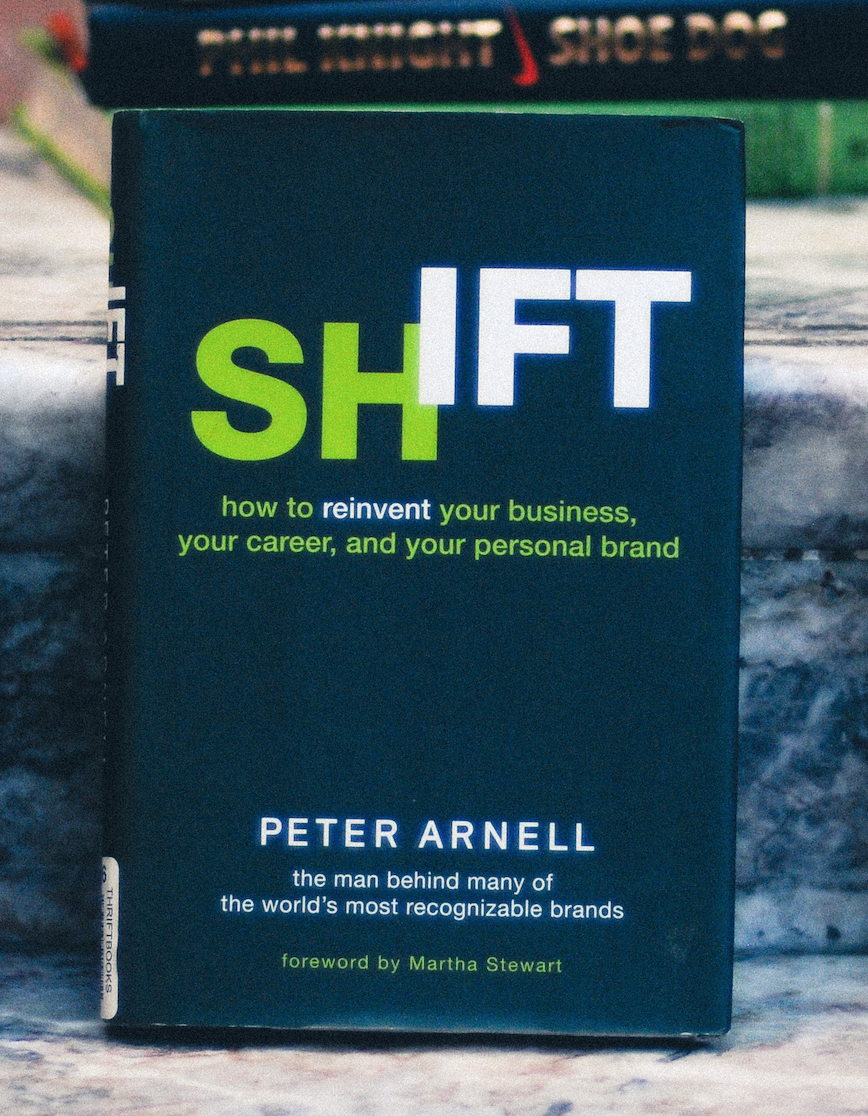 Peter Arnell is one of the greats in the ad world ( side note: He put together the Jay Z and 50 Cent reebok music video which is one of my favs) Shift reads as part diet/self-help part memoir. Throughout the story, Peter explains how he was able to lose 250 pounds while juxtapositioning that same train of thought on how to "shift" your creative perceptive on his advertisement projects.
The Death And Life Of Great American Cities By Jane Jacobs
This one was actually gifted to me by a mentor that does specialty brand marketing for a global brand. I never heard of the book and only heard of Jane Jacobs from her battle with Robert Moses prior to the read. Anyway, it was a mind-blowing read. The way she highlights how the actual design of cities has an effect on its inhabitants from not only a socioeconomic but a cultural development is unmatched.

Insert Complicated Title Here By Virgil Abloh
A transcribed version of Virgil's talk at Harvard University where he gives away his tips and "cheat codes". I've watched the video a few times, but reading the print is a bit more rewarding to me.
The Seven Spiritual Laws Of Success By Deepak Chopra
I find my self being more spiritual than religious these days. The 7 laws of this book pretty much function like the 10 commandments, I will be honest and say being loyal to all 7 all the time is a mission, but it's a work in progress.
How To Be A Man - Glenn O'Brien
First thing first RIP Glenn. As the creator of the "The Style Guy" Glenn has been telling men how to dress and act for longer than I have been alive. Some of the topics covered are how to wear a shave, wear a suit, hold a knife and more told in a super witty way.
From one creative to the other, we share books that we are sure to be of great use to you on your journey to become a better designer, writer, and all around amazing person! Join us by signing up for our newsletter and chat with via email info@artsymagazine.com.